At the end of January 2020 Basingstoke Makerspace organised an evening to teach soldering skills.
The free basic soldering workshop was open for  both members and visitors. It was simple through-hole component soldering on a pre-made circuit board. We had ten free flashing light kits  but some attendees prefered to bring their own projects.
At the end of the night we had ten completed projects
While the circuit only flashed a LED for a preset amount of time (set on the circular variable resistor in the picture above) it was good to go home at the end of the evening having  actually produced something while learning a useful skill.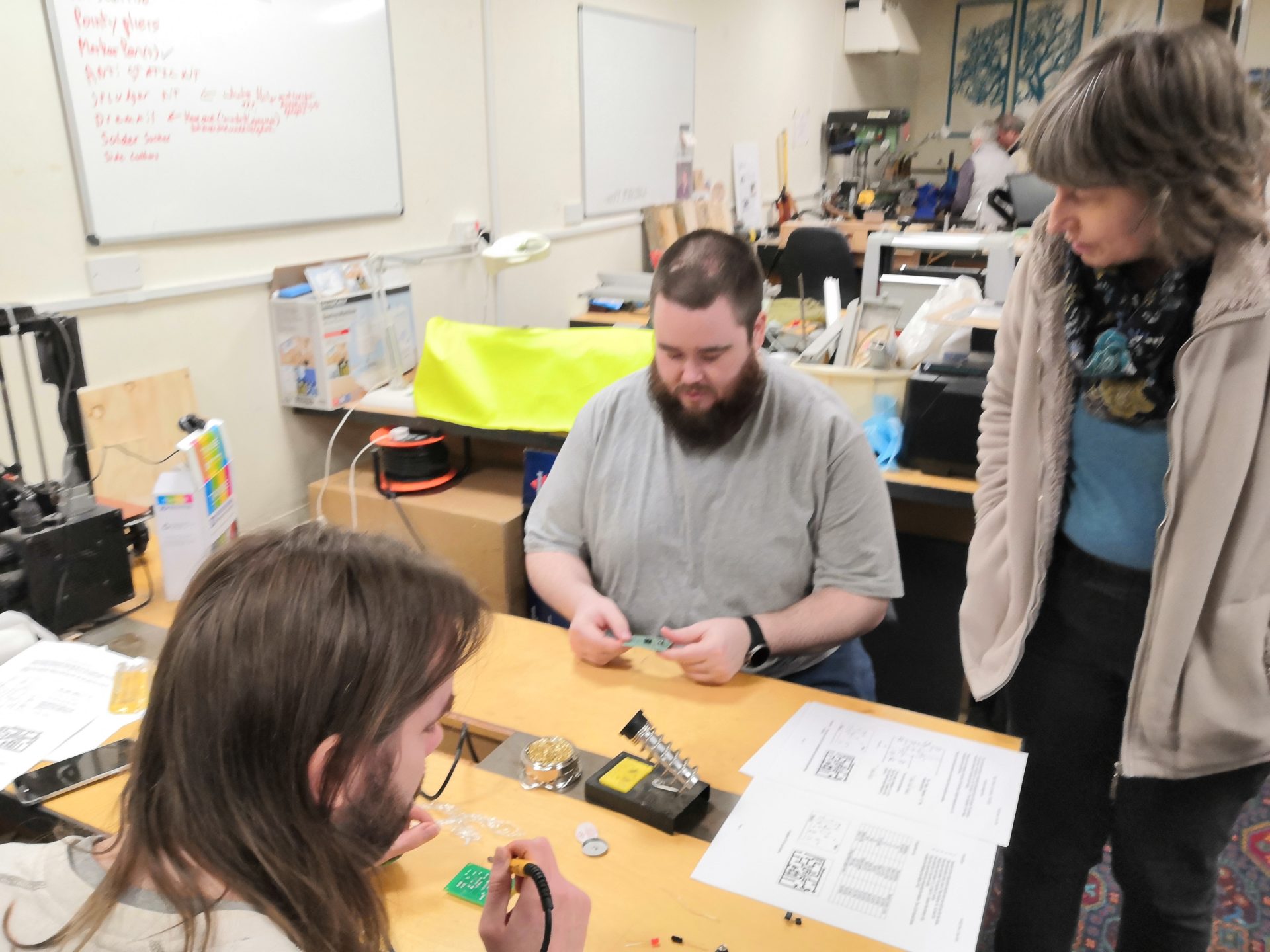 Everybody learned something from the evening. We had experts who swapped tips and discussed the merits of various equipment to the absolute beginners who were building their first project. Topics discussed included, lead vs lead-free solder, use of fans to extract fumes, how to recognise components and much more …
At the end of the evening, most of us walked down to the pub for a social end to the evening!
If you have a free Tuesday evening and fancy learning something new why not come down on our free Tuesday open evenings and see what else we do!
  (hint… in the next few weeks we will be building Garden Furniture and learning how to build a bridge in 10 minutes that's strong enough to support a car !)