The laser cutter at Basingstoke Makerspace is ideal for cutting paper and card. Steve H made the following cards and  seasonal decorations at Basingstoke Makerspace.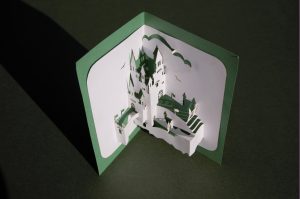 The ability to choose to cut or only score the surface of the card by varying the laser settings is invaluable when creating complex 3D pop-up cards like the one shown above.
Simple shapes  easily produced on the laser cutter make impressive decorations for Halloween.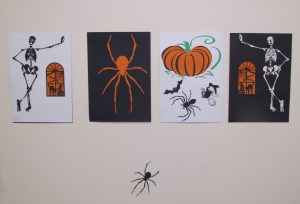 As well as creating our own dxf files, we also downloaded a commercial design for a 3D box card from the internet.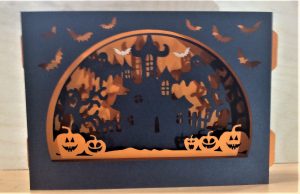 Why not come along on a "Tuesday Open Evening" at Basingstoke Makerspace and see what you can make!