The lathe that we purchased last year is now operational.  On 28th March 2023 at 8pm there was a presentation showing it in action.
This presentation introduced the lathe and went through all the steps required to make an item, like the plumbob shown above.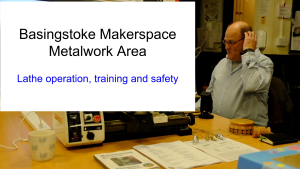 A video was made which can be seen on YouTube (at https://youtu.be/SVZpkEHol9E) by clicking on the image above.